FEW MOBILE APPS DEVELOPED SIMPLY
Full package 

of services needed for success of your project

From requirements engineering to product development to quality assurance, we handle your technology needs and meet your business challenges
Athlenda
A Basketball Social Networking App
Built to help Basketball athletes showcase their talent and explore career opportunities worldwide
CHECK IN google STORE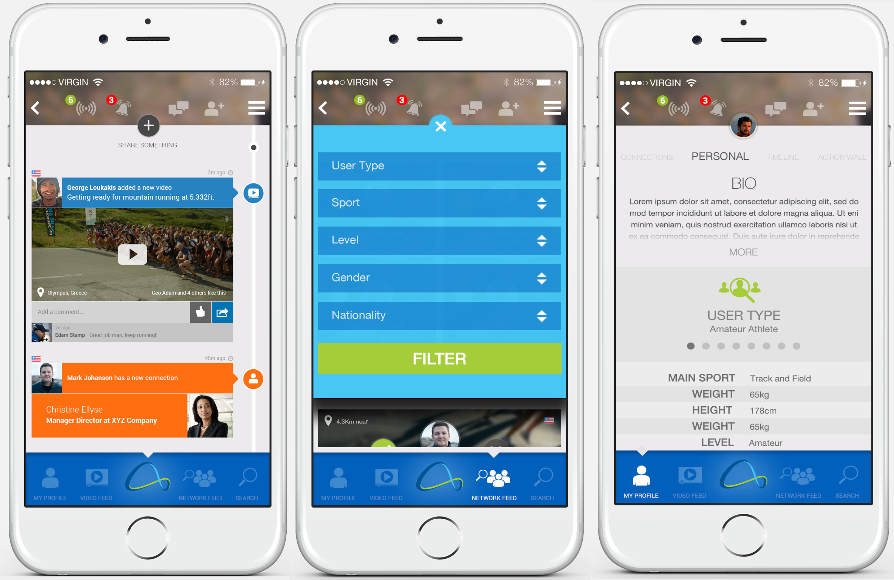 Pindify
A Marketplace Where Creative
Artists Meet Their Fans
We built a scalable, secure, and fully functional application that brings together creative providers and their fans. Pindify is a unique marketplace that delivers exclusive creative content from lots of artists, helping them make
a living off their passion.
SEE IN GOOGLE STORE
Refshots
The Image Gallery with App Control for Your Website
Take pictures, reference images, or impressions with your smartphone and display them directly within the image gallery on your own website.
CHECK IN google STORE
Gazzetta.gr
One of the biggest Sports Media
platforms in Greece
A Dynamic custom native app, developed for the Greek sports fans, counting allready more than 100k installations.
SEE IN GOOGLE STORE
Genius JamTracks
Use polyrhythms like the great Jazz improvisers for a
mind-blowing solo build up
Genius Jamtracks contains exercises built on common chord progressions varying from 4bars to longer forms as well as songs from the traditional and modern Jazz repertoire categorised by song form.
Download tracks for free directly to your device for offline use!
CHECK IN google STORE
Khelomore.com
KheloMore helps you find the best sports coaches and academies in your city
Khelomore has more than 800 coaches and academies including the best academies in India on board the app – Bhaichung Bhutia Football Academy, Mahesh Bhupathi Tennis Academies, FCB Escola, Arsenal Soccer Schools. Saba Karim Cricket Academy, Practennis academy etc.
SEE IN GOOGLE STORE
Why work with us?
SIMPLY DIGITAL is a digital agency based in Greece, ran by Konstantinos Synodinos, 2-time winner of the Greek Entrepreneurship award
and one of the 32 Entrepreneurs, invited by the US Department of State for the Global Entrepreneurship Summit
of 2016 in Silicon Valley, California.

Konstantinos has worked as Marketing Manager for a few of the biggest brands worldwide (Pantene, Braun, Ariel, Johnnie Walker, Duracel, Pringles, Vicks, and he is also founder of the awarded Sports platform ChampionsID.com
BRANDS WE HAVE MANAGED BEFORE
Latest Articles & Guides